Free eBook for Small Business Websites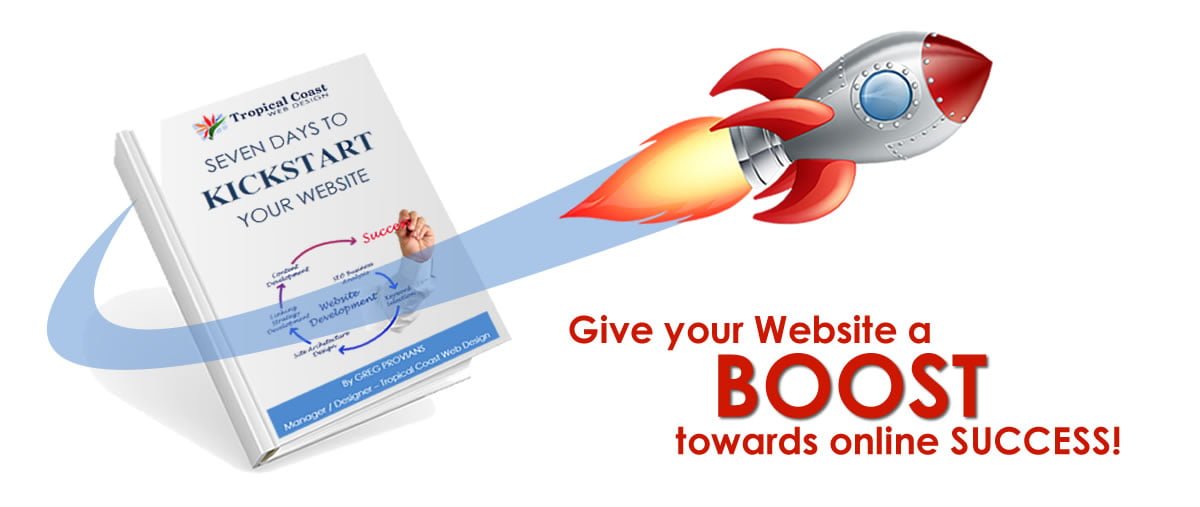 Sign-up for our newsletter* using the form at the bottom of this page and we'll deliver our free eBook, "Seven Days to Kickstart your Website" direct to your Inbox.
The eBook is completely free and without obligation. We simply want to help small business website owners, just like you, give their tired, old websites a new lease on life and convert visitors into CUSTOMERS!
"Seven Days to Kickstart your Website" is written for established site owners who want a "crash" course in reviving their tired old site and giving it a new lease on life. Inside the ebook, site owners are challenged to critically look at their websites and determine what is needed to give them a real KICKSTART and implement much needed changes.
Reflections and changes include:
Site access and appearance.
Content planning and value to customers.
Social Media and Search Engine Optimisation.
The Call to Action.
Client Perspectives.
Help me Kickstart my Website!
Type in your email address below for our free e-book and future online marketing tricks and tips.
* Plus any other occassional "goodies" we have to share. We promise not to give your email address to anyone else!