Why you should ALWAYS use a professional email address!
Small business owners are often hesitant to change their existing email addresses when they create their first business website.
The owners argue that the Gmail or Hotmail address that they have been using for the past ten years "still works" and that there is no need to change over.
What these business owners are failing to realise is that the benefits of a professional email address far outweigh any drawbacks they may have and the changeover doesn't have to be a nightmare either.
Benefit #1 – A PROFESSIONAL email address conveys a PROFESSIONAL image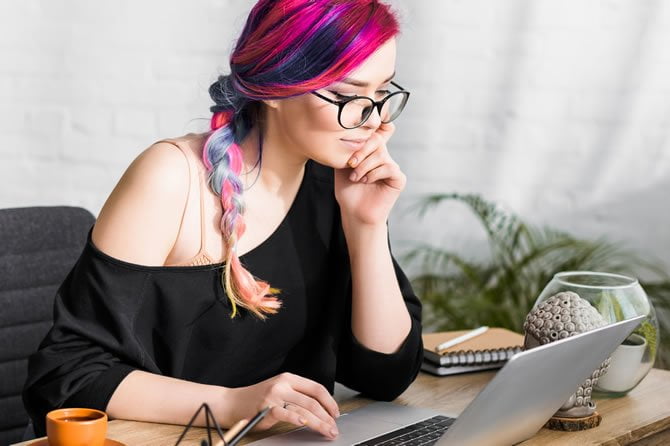 The generic email addresses from webmail services like Gmail and Hotmail can give a small business the appearance of being a fly-by-night operation and not very serious about how they operate. It can also convey that a business is new, small, or even part time!
A generic email address also doesn't encourage trust in the brand of your business.
Some prospective clients will simply refuse to share information through to a Gmail or Hotmail account. They want to know that your business is legit and serious enough to engage with.
A professional email address will give you the right branded image to do this.
Benefit #2 – Your own email address makes you easy to REMEMBER.
With so many businesses staking out their claims online, it is easy to get lost in the crowd. Think of the number of email addresses that you have in your own professional directories – Can you remember any of the generic ones?
For example – it is much easier to remember bob@cassowarycoastdining.com.au* than bob332521@gmail.com
Let people get in touch easily by being memorable with your own branded business email address.
Benefit #3 – Give your small business a BIGGER image
Having your own professional email address system lets you convey a corporate image regardless of the size of your business.
By setting up multiple email addresses for the various sections of your business, prospective customers will perceive that you are a much larger business than you are and to some of them, bigger IS better.
For example, Cassowary Coast Dining* could use email addresses such as accounts@cassowarycoastdining.com.au, support@cassowarycoastdining.com.au, bookings@cassowarycoastdining.com.au, etc.
Benefit #4 – You can promote your Brand – EVERY time you send an email
By using a professional email address, you get to promote your OWN business every time you send out an email, not Google's or Microsoft's. Even if the recipient has never heard of your business before, your email address is an instant way of bringing it to their attention.
For those still hesitant to make the change, the move from generic email to branded email doesn't have to be an immediate one (nor do we recommend it).
Make the change with these four easy steps:
Be sure to make all your customers aware of the new email (a MailChimp Newsletter would be a great way to do this).
Continue to monitor incoming emails via the generic platforms of Gmail or Hotmail.
All new outgoing emails should be sent via the new email address.
Once the incoming emails to the generic addresses have slowed or stopped completely, close those accounts so that they can no longer be used by anyone.
If you are interested in setting up professional email addresses for your business, get in touch with Tropical Coast Web Design and we'll work with you throughout the changeover process (and beyond).
* Cassowary Coast Dining is not a real business. Those email addresses are purely for demonstrative purposes.