Why Online Stores are the Best Thing since Sliced Bread
In small towns across North Queensland (and elsewhere I'm sure), there is evidence of an economic downturn on every main street.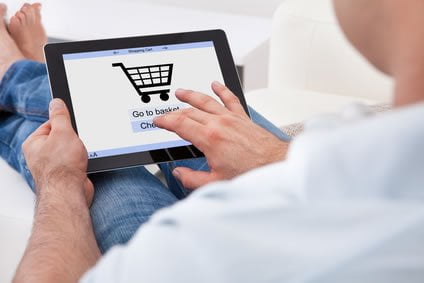 Many small shop fronts are sitting empty with no real outlook to opening again anytime soon. The factors behind this situation are many and varied but one of the most common blames is put directly onto the rise of online shopping.
If your business sells products of any shape or form, whether they are toasters, cars or even houses, there is absolutely no reason why you should miss out on a cut of the market by not having your very own ecommerce store. It doesn't matter if you are a huge conglomerate with hundreds of stores nationwide or the local dress shop marketing your own fashions, everyone can have a slice of the pie if they are clever and utilise the power of the web.
There is a huge recompense to having an online store that most business owners don't recognise, and these advantages can't be achieved through a regular bricks and mortar store.
An online store has no landlord!
Not a single cent is paid in rent for your online store. The only costs you will incur, other than the original design of your site, is the monthly/yearly charge for your web server, the domain name, and charges from outside agencies such as PayPal and/or your bank.
When you compare this to the cost of leasing a shop, you can guess who comes out in front. Talking to local business owners in my hometown has shown me that the cost of a lease is one of the biggest factors forcing businesses to close. There's not enough custom through the front door to warrant the outlay. No such problem with an online shop.
Levels the playing field with the Big Guys
When you operate an online store, you can pretend to be as big or small as you want. Many small online operators like to push the "smaller" operation approach as this can help to give you that personal touch missing from one of the larger stores. However, stores like Harvey Norman are trying to cash in on this notion by utilising a chat system that pops up at the bottom of the shop screen. Once again, the small business owner can compete with this using a simple plug in like ClickDesk or LiveChat.
Open for Business 24/7
An online store means that you can make a sale – 24 hours a day, seven days a week. Even when you are asleep, your site can be making for you. Imagine logging on at work each morning (during the business week, of course) and seeing a whole backlog of purchases that were made and paid for even while the physical offices of your business were shut! The advantages of this should be whole apparent – you can't do this with a bricks and mortar store. Once again, you can compete with the big guys – on their level.
Customer Interaction
An Ecommerce store can also be integrated with a healthy Social Media campaign allowing the store to "converse" with customers and potential customers in a friendly environment. Any problems or questions about products and services can be solved with no awkward or sometimes aggravated face to face contact. Tips and tricks can be passed on almost immediately to patrons with no wait time (depending on the level of customer service available) – business owners can answer issues from the luxury of their armchairs at home if they want.
An ideal example of this customer interaction can be seen in full use by Blackmilk Clothing on both their Facebook pages and website. Satisfied customers can be seen happily conversing with the Blackmilk team and showing off their latest purchases on the pages of the site. In return, the Blackmilk team gets instant feedback and direction, straight from the people wearing their gear.
Final Note
An online store can add an extra line of revenue to a business, and it doesn't even have to be the end of the physical shop front. Caravans Plus in Queanbeyan operate both with an offer in their ecommerce checkout that allows customers to order online and pickup in person, a perfect setup for the grey nomad travelling through that part of the world. No freight!
If you are interested in creating an online store, contact Tropical Coast Web Design and have a chat about what is possible for your business. We can create ecommerce stores for all types of businesses, large and small.