Why is your business site so lonely?
Many people believe that they just have to build a business website and then sit back and watch the rush of business coming their way.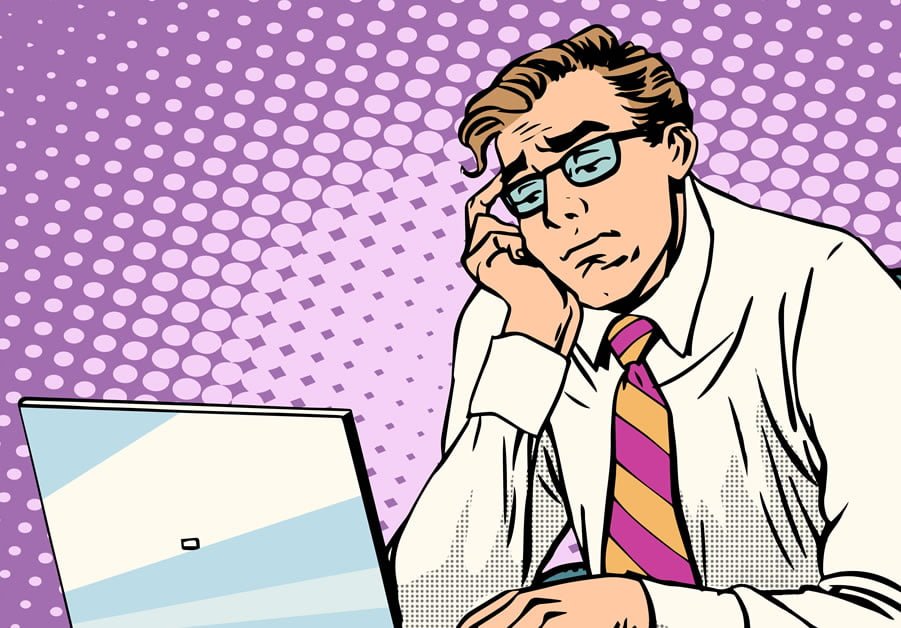 When the expected rush doesn't happen, the obligatory question pops up – "Why isn't anyone visiting my site?" At this point (earlier would be better), it's time to take a closer look at the site and find out why the inflow of traffic to the site is low and determine what can be done about it.
There are dozens of reasons why people would avoid a particular site. In this post, I will focus on five (5) areas that must be paid some serious attention in order to lift the fortunes of a business website. In each, I will also suggest a simple remedy that should be implemented to counter that particular problem. Please note that with some of these tips, you will need to be patient and allow a couple of weeks for the changes to have any effect (unsurprisingly, this is also one of the topics below!)
Your Current Site Looks Cheap (and it was!)
When a new business builds its first website, there is a general temptation to save money and use cheap or free web design. If this is you, try to resist this temptation as much as you can. Spend a little extra time and a little extra money to get exactly what your business needs. This might mean hiring a designer that understands your field of work and the direction you want take with the site. Maybe you need to use a copywriter to write content aimed at your specific target audience. You may even need a Virtual Assistant to manage your Social Media presence if you just don't have the time. Remember, in the eyes of a consumer, a low-quality online presence can be result in your business being perceived as a high-risk proposition – "Their site is cheap and nasty, maybe their work is too?"
Nobody knows that your brand-new site exists
If no-one can find your site on Google and you don't have a social media presence, how on earth can anyone be expected to find you? Stop hiding under that rock and get out there. Shout it out to the world! Exclaim your site's existence to all that will listen on Facebook, Twitter, LinkedIn, Google+ and all the other Social Medias. Blast out an email to your entire mailing list and let them in on the secret. Chances are if nobody knows about your site, it's probably because you haven't told them about it!
Be Patient
Harping back to my comment in the intro of this blog, sometimes it pays to be a little patient. It can take Google anywhere from 2 days to 2 months to find your new website, check it all out with their bots and then display it on search results. It won't be there overnight, nor will it appear at #1, unless you are incredibly lucky. Optimising your site for the search engines should be slow, gradual process – so take your time and get it right!
Your content is rubbish
Now this might sound a little harsh however if your site reads like an essay from your local primary school, then it is highly unlikely to grab a prospect's attention and pull them in through the virtual doors. It may even have the opposite effect. If you struggle to write sales copy (the text that sells on a website), get in a professional to do it for you. It's cheaper than you think and often involves no more than a few bulleted points on your behalf and your copywriter will do the rest.
Your website is ssssllllllooooowwwwww
With high-speed broadband becoming the norm across the developed world, a site that is slow to load will be a site that gets skipped. In the days of dial-up internet, a site had ten seconds to load, or the visitor went somewhere else. These days, that time span has dropped to three seconds.
Here's a test: Get on your computer, clear your computer's cache (you'll find it in your browser's options) and open up your website. Conduct a stopwatch test and see how long it takes for your site to load.
If your site is slow, and you are running a WordPress site, help is easy to find. Install two plugins – WP Super Cache and Jetpack Boost. Both plugins were created by Automattic – the developers of the whole WordPress system. Play with the settings that are recommended by the plugin creators and watch that load time drop away. Fast Loading Site = happy site visitor!
Have you worked with a non-performing site to turn it around? If so, please leave a comment below and let others know about what you tried and if you succeeded in the long run. Your advice may be just what another business is looking for!
If you would like more information on how to improve the traffic to your business website, contact Tropical Coast Web Design and have a chat with me about what can be done to boost your site's popularity.