Why does your "small" town business need a BIG business website?
With the ongoing Covid-19 pandemic limiting access to goods and services at times, there has never been a more important time to invest in a website for your small business.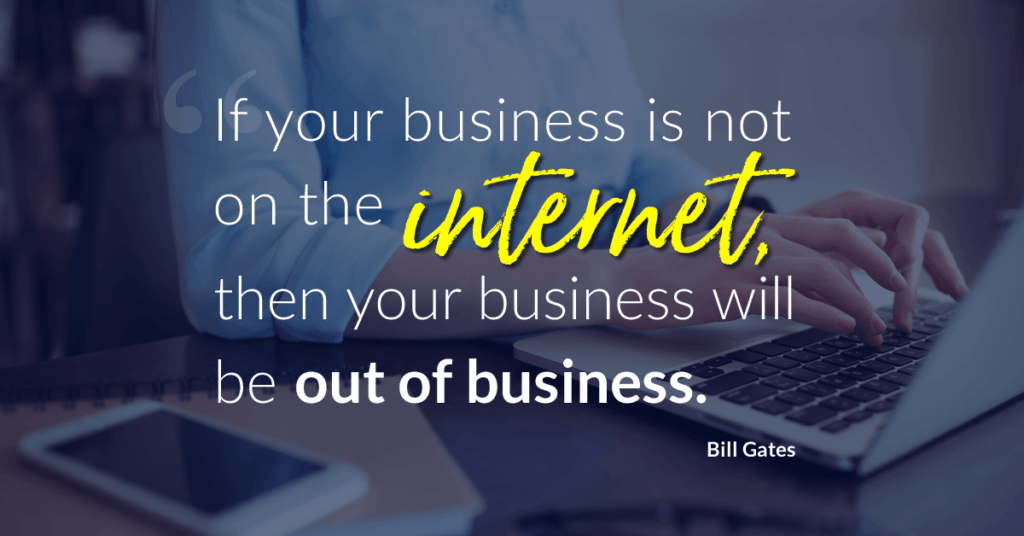 A website opens a range of online possibilities for small businesses, and benefits that go beyond the bricks and mortar of a physical store.
Even in a small rural community, like Ingham, where I live and work, it's vitally important to remember that there are no borders to business anymore and technology has made the world a much smaller place. Regardless of who your customers are, they will be searching for you online and if they can't find your business, you can guarantee they'll find your competitors instead.
If you need more convincing than that, here's three clear-cut reasons why your "small" town business needs to get online.
A website expands your business beyond the borders of your community.
With a website there are no boundaries for your business. Once online, your site can sell products and services around the globe – it can even sell them while you are asleep! And, with the multitude of shipping options available nowadays, you can "move" your products very quickly to any destination on the earth.
Why would you settle for doing business with a limited audience when you could go global?
Websites level the playing field for the "little guys".
Regardless of the size of your small business or its location, your website can compete on the same level as any other business in your industry. You may not have the flashy storefronts of your competitors or the sheer magnitude of their operations, but a website doesn't have to worry about these things.
Your site can compete on the same level if it offers:
An easy-to-use interface.
A clear Call to Action (CTA).
Helpful service (through contact forms, online videos, pop-up chats, tricks, or tips).
High quality products or services.
In short, if your website can deliver the same service as expected from the "big guys", it has a chance at grabbing customers that would have once dismissed you as "too small".
You can connect with customers like never before.
Businesses, both large and small, can now build their brands and followers using an effective Social Media strategy. With little effort, you can start a conversation with your customers and, as a result, grow a better understanding of their needs and wants.
Conversely, customers can carry on these discussions separate from your business being involved and, if those discussions are positive, this will help to build the public image of that your brand.
Examples of this include:
Fashion products being spruiked by customers on their Instagram accounts.
Special announcements being launched instantly on Twitter.
A loyal Facebook following (a great source of testimonials).
Hashtags leading directly back to the source – your website.
As stated, a properly built and effectively managed website allows a small-town business to build and expand beyond what was traditionally possible. By making your business easy to find, helpful and value for money – you will not only encourage locals to stick with you but may just hook into some lucrative "outside" business and from there – the only way is up!