Tired of being a needle in the Google "haystack"?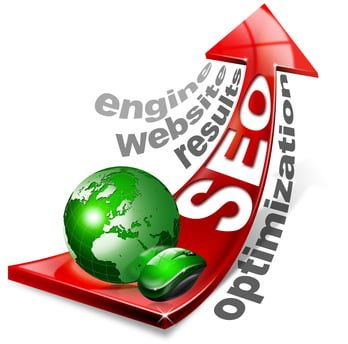 Straight up, I need to be upfront with you about the topic of this week's blog.
Nothing you do today will be immediately effective in turns of search engine response. The three tips below will undoubtedly improve the SEO performance of your website but the effects won't be seen until the search engine minions (known as bots) crawl through your site again and react to the juicy goodness we are about to leave for them. Once they have had a taste of them, they will report back to their home base – "This site deserves more respect!"
To get that respect, it's not overly hard to take action.
The tips below don't require you to be a rocket scientist (or even a web developer), but they will make a difference to the "findability" of your site.
Make sure your page is loading at full speed.
Without going into too much detail, page loading speed has always been important to Google. The faster a page loads for them, the happier they are with your site. And the happier Google are with your site, the higher ranking they will give you. Can't get any simpler than that!
From a marketing standpoint, a fast-loading page is always a good idea anyway. With advent of faster internet, people just don't have the patience to stick around anymore. Research has shown that if the content isn't starting to be delivered within two seconds, visitors will click that back button and go somewhere else.
Tools to help with your page speed:
In-depth analysis of the speed of your pages can be done at GT Metrix.
If your site is built on the WordPress framework, installing the Lite Speed Cache is a great way to increase site speed.
Make sure all your content is optimised for SEO
This is a topic that I could write about all day. There are so many elements to SEO optimisation and I continuously come back to them in these posts. But in the interest of keeping things to the point, I can't break it down any better than this brilliant checklist from Salesforce.
Tools to help with optimising your content for SEO:
WordPress users can't go past All-In-One SEO or Yoast SEO.
Not a tool as such but use a company that specialises in SEO optimisation to help get your content hitting those elements every time.
Make it easy to share your content.
If you think you are making great content and want people to share it, make sure that you make as easy as possible to do so. The geeks over at Google love their social media and it goes to reason that that a strong social media presence now correlates with good rankings in Google's index.
Tools to help share your content through Social Media:
The Digg Digg plug-in for WordPress places a floating bar next to your content with every social media option you could ask for.
Hootsuite is a brilliant way to post onto and keep track of all your social media from one dashboard.
If you implement the tools and tips above but you're still hungry for more SEO action, check out Google's own informative site on exactly how they use their secret algorithm to rank your page. For real beginners, Blank Point also has a great site with the "ins and outs" of SEO broken down into layman's terms.
There's no time like the present to get in there and give that site of yours an SEO boost. Go and grab that market share that you know it deserves!