The Essential Checklist for creating a business website that works.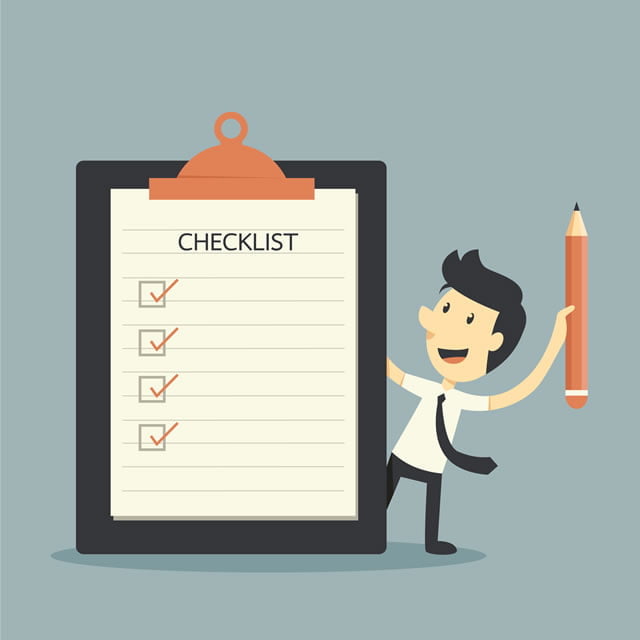 Did you know that 48% of customers will stop considering your business if you don't have a website? *
*Telstra
A website is a key part of business marketing and should be at the core of your business' online presence. Social Media is fine up to a point, but online-savvy customers want to know more about the business they are dealing with and how it can help them.
But what are the elements of a good small business website? Below is our checklist of key components that your website needs to be effective and successful:
1. Clearly defined website goals.
Although they aren't visible in the final design, outlining goals for your website is vitally important to the end results. Without a clear roadmap in place, your direction may be offline with what you want to achieve and what your customers are looking for.
Use the five W's as a starting point to define your goals:
Who are your customers?
What are they looking for?
When are your services available?
Where are your customers based?
Why do they need your products and services?
2. An easy-to-use site menu.
Clear navigation on your website not only helps your visitors find what they are looking for, but it also helps search engines such as Google to index your site properly.
Plan your site that no page is any further than two mouse clicks away from the front page – else it is in danger of being lost to your visitors. Conversely, all pages on the site must also link back to the home page.
3. Business appropriate design.
When designing the overall look of your business website, make sure it appears as expected to your target audience. For example, the audience for a nightclub website would not expect to find a website design more suitable to an aged-care facility.
In addition, don't go too far with the visuals of your design – the focus of the website should always be the user experience. Heavy visuals can also be distracting, and they will slow down the load-time for your site.  
4. Mobile-friendly.
In a recent report from https://www2.deloitte.com, it is estimated that 91% of Australians own a smart phone and use it regularly to access the internet. This means a substantial proportion of any website's traffic will be coming to you via mobile and your site needs to be developed from the ground up to cater for this.
When looking to be mobile-friendly, there shouldn't be two versions of your site. It should be the same site that automatically adapts its various components to deliver the same content on any screen size.
5. On-Point Content.
When it comes to selling your products and services, there is no alternative to high-quality content. Engaging your visitors is the key to lengthening the time they spend on your site and reducing its dreaded bounce-rate.
Ensure that any content is clear, concise, and relevant to the person who is reading it. Make sure, as your site gets older, you change-up the content on a regular basis to keep it fresh – not just for your site visitors, but for the Google-Bot which will be looking for such changes.
To keep your content on-point, keep referring to the goals of your site established in step #1.
6. Clear & Visible "Call To Actions"
Whatever you want your customers to do on your website – you need to make it stand out. This is known as the "Call To Action" (CTA).
The CTA's that we use can determine whether people take action and in what numbers. There are two core objectives of a CTA: telling what they should do and giving them the motivation to do it.
Example CTA's include "Get My Offer", "Redeem My Prize", "Book My Demo", "Subscribe", "Buy Now", "Reserve Your Place", "Book an Appointment" to name just a few.
7. Accessible contact details.
Allow your customers to reach out to you quickly with clear contact details that are easy to access and use. At a minimum, your details should include your business address (if applicable), phone number and email address.
Use a professional email address, preferably with your own domain name – addresses provided by free email services can portray the wrong image to prospective customers.
If you would like your customers to contact you directly from your website, include a contact or enquiry form on the site.
8. Site Traffic Analytics
Without tracking the visitors that come through your site and watching where (and if) they are spending their time, there's no way you can measure if your website is achieving the goals that you have set for it.
Fortunately, tracking is easily done on several levels. Your website server can follow the most basic of movements into your site and you can install a plugin to watch what happens on your site. Obviously, the most well-known and best option is to sign-up for Google Analytics.
Briefly, the most important metrics you should track in your website are:
Number of Visitors
Bounce Rate
Page Views
Duration of Stay
Time on Page
Traffic source
Device Source
Interactions on site
Exit Page