Make your website the #1 choice for clients in 2023
The New Year is fast approaching and, as usual, will be ushered in with a flash of fireworks and cheers of excitement.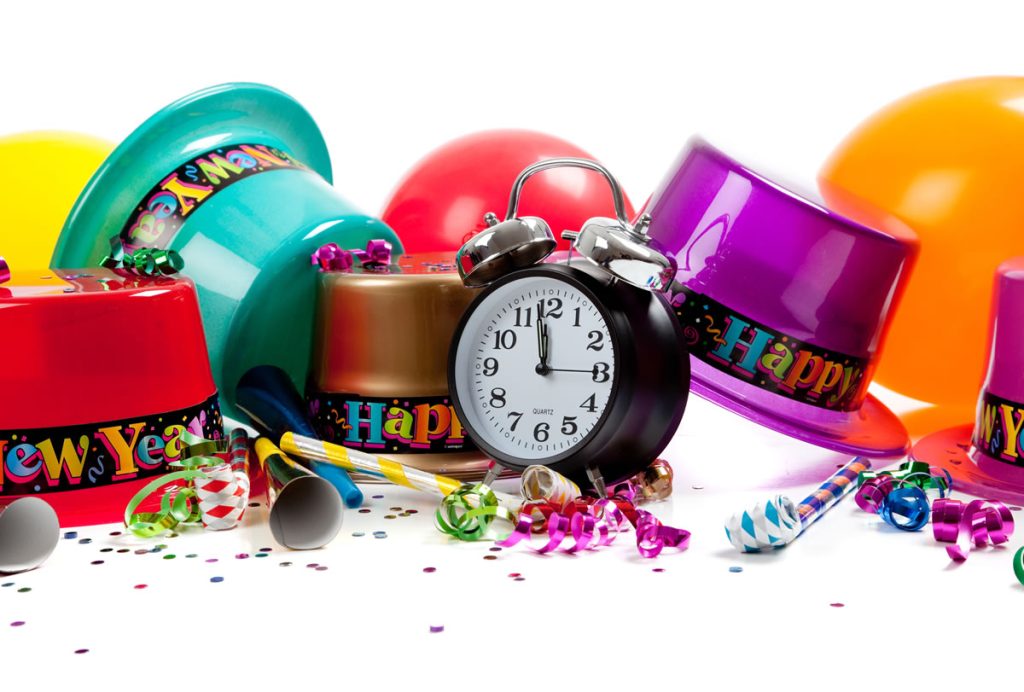 On the 1st of January 2023, people around the world will be opening their bleary eyes with the hazy promises of New Year's resolutions swimming in their heads. Most of these will be along the lines of losing weight, getting fit or maybe saving more money; all personally focused ideals.
So how about a couple of New Year's resolutions for your business website?
Maybe the site hasn't performed up to your expectations in 2022. Perhaps you didn't get the bottom line via your site that you hoped for. Or is it sitting dormant and not doing a thing for the customers that it is supposed to attract?
There's no time like the lead up to New Years to take a good look at your site and resolve to make it into a site that your clients really need. Here's three tips to make it their #1 choice when searching for anything in your industry.
Tip #1: Create helpful and informative content
Look at your site content and make sure that your site offers more to its visitors than just items or services for sale. Statistics have shown that a site that provides helpful and informative content has a lower bounce rate (people who bounce in and out) and a higher conversion of visits to sales.
Your content could include a blog (just like this one), how-to videos (embedded from your YouTube account) or downloadable fact sheets. There are a multitude of ways that you can help your clients – choose something that is suitable to your industry.
Tip #2: Make it easy to find your site in Google
Search Engine Optimisation (SEO) is no longer the realm of the experts. Sure, they may be able to squeeze out those last couple of places but with easy-to-use plugins such as Yoast SEO and All-in-One SEO, page optimisation can be done quickly and easily. In most cases, it can be done when the new content is being created.
Just by adding a simple description of the content and a few carefully chosen keywords to every page, you increase the chances of the content being found on Google. And by improving your chances of your information being found, you are making it easier for people to find it.
And that, ultimately, is the whole purpose of SEO.
Tip #3: Get your social media happening
Here I go again – harping on about social media. I still firmly believe that the secret to success behind most websites is an integrated Social Media approach. If you can make people like your business through your Facebook posts or Twitter tweets (or whatever your poison), then the chances of them visiting your site increase tenfold.
You can use social media to help your clients find what they want with the implementation of a carefully planned approach. Whilst building a new ecommerce store recently, I came across a number of ways to use a social presence to make any site an essential visit to prospective customers.
Integrate a Wish List system into your ecommerce store. Customers visit the site and create a wish list which they then post to their Facebook page for others to purchase for them. Very helpful for prospective mothers and brides-to-be (as a couple of examples).
Use a Social Media login for regular customers (i.e., people can use their username and password from Facebook, Google+, etc. to login). Saves the needs to invent a new login for every site a person visits – no-one likes to do this!
Integrate Instagram tags into with product pages so that whenever a customer displays your product on their Instagram account (using the tag), it automatically appears on that product's page. Great for clothing sites – your clothes can be seen on everyday people just like you and me as opposed to the models that may be used on the site. Check out Black Milk Clothing for a notable example of this.
If you can get those three strategies under your belt leading into 2023, you have put yourself in good stead for the remainder of the year. As any seasoned website owner or manager will know from experience, running and maintaining a successful website is not a "cake walk," you must constantly monitor a multitude of site components to ensure that your site is working as you want it to. Running a website is hard work.
With a New Year's Resolution using the above tips, your website is on its way to becoming the site that your clients really need.