How does the website design process work?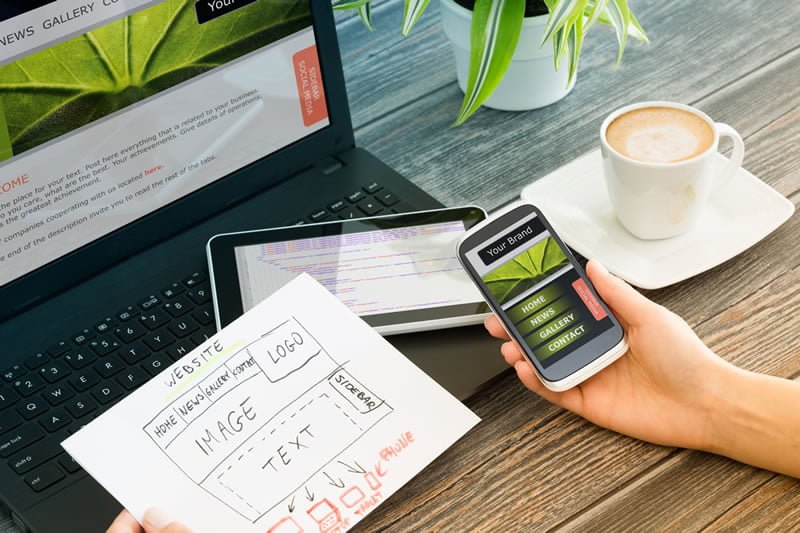 One of the first questions I am asked when a business approves a quote for their new website is "What happens next?"
And fair enough – most small business operators have had next to no experience in building a website and the whole process can be a bit daunting.
The process itself is fairly straight forward. In this blog, we'll discuss the very beginning of the site development and work through each of the steps involved to produce a fully functional website that kicks goals for your business.
Step 1: Set your goals and make clear your intentions.
This step often comes after a client says, "I want you to build me a website". Wrong – you should have a clear idea of what you want to achieve online BEFORE you contact a web developer. How else will you be able to describe (in detail) what you want?
Step 2: Choose a developer who can best help you achieve #1
Search Google for web designers or developers in your region (don't forget to "go Local, grow Local" if you can) and have a look at their online portfolios. If you see any work that "connects" with you or is similar to what you want, get in touch with them and request a free quote. They may ask a few basic questions to personalise the quote but nothing too in-depth at this stage.
Step 3: Create a Design Proposal
Once you have found a developer who you believe can fulfill your online goals, they will start to develop ideas for a possible site. Ideally, they will ask you more questions about your proposed site or send you a detailed questionnaire.
It is at this stage (and all consequent stages) that you need to remember that this is YOUR site, not the developers. If you have concerns during the process, you need to voice them immediately at any time. The design proposal may go through several iterations, but each is very important – you (and your developer) must get it right.
Step 4: Build the Framework and fill with content.
After approval of the design proposal, your web developer will start to code/assemble a framework. This is a "live" version of the site, based on the proposal, that you will be able to view and test before it is launched into the world.
At this stage, ensure your site will have the following components upon completion:
Content Management System (CMS) – Built-in tools for Search Engine Optimisation (SEO) – Site Security (SPAM, SSL Certificate, Security Blocks) – Clear Call-To-Actions (CTA) on every page. – The ability to track statistics on site visitors (i.e. Google Analytics)
You will also use this stage to develop the content that will appear on the site. Make sure each page is clear, concise and purposeful – no "fluff".
Step 5: Testing Phase
Due to the wide variety of devices that are used to access webpages, it is vitally important that you check your new site on as many devices/screens as you can. Look and test the site on desktop computers, tablets and smart phones to make sure that your developer has covered all the bases.
Further to this, ask your friends and colleagues to road test the site and give you appropriate feedback that you can pass on to your developer for final tweaking before launch.
Step 6: Launch the Website
Release your site into the World Wide Web and monitor it daily, taking note of any feedback that may help adjust the site for your target audience.
Some may think that the launch of a new website is the end of the process – you can now sit back and watch it bring in all that new business. But, the truth is… launching a site is only the beginning!