Four Steps to Successful Email Marketing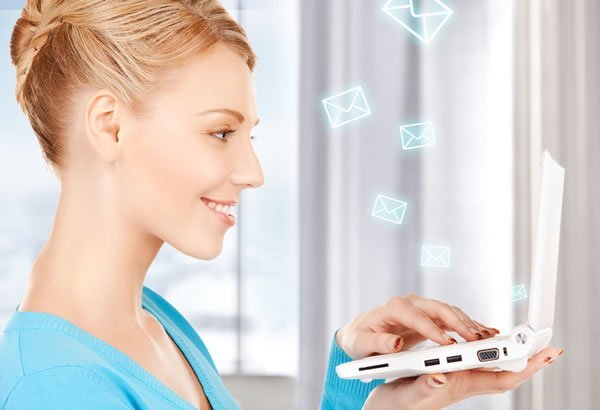 While Social Media for small business continues to be a rave topic in marketing forums around the world, statistics indicate that, although annoying to some, email marketing is still one of the most powerful tools that a business can use to engage with its customers.
Your Inbox is irrevocable proof of this – how many items of marketing did you receive this morning?
Although some will never be opened, the humble email can still be an effective way of reaching out to your customers. But, as with anything, there is a right way and a wrong way. Here's our four top tips to help you create an effective (and legal*) email marketing strategy for your business:
Step 1: Grow your database
Before you start any email marketing campaign, you need legitimate* emails in your database to use. Gathering these addresses is quite easy if you have an established website. You can use the popular method of the pop-up window or simply have a newsletter subscription somewhere on your home page. MailChimp has plugins that work directly through the WordPress framework and integrate with their newsletter systems, saving the hassle of collecting email addresses and adding them manually to your campaigns.
Whatever method you use, remember to always declare why you are gathering the addresses and what can be expected in return (see value point below).
Step 2: Remember the Mobile Users
Due to the unstoppable growth of smart phones, more emails than ever before are being viewed on a mobile device. In fact, up to 75% of email opens* could be via mobile depending on your industry. To cater for this audience, ensure that your emails are mobile optimised – easy to read on a small screen, low on data usage and concise in their information.
* http://www.emailmonday.com/mobile-email-usage-statistics
Step 3: Be aware of the SPAM Act 2003
To keep your email marketing within the lines of the law, you must ensure that any emails you send comply with three main points – Consent, Identity and Unsubscribe.
Consent – The receiver of your emails must be made fully aware at the time they subscribe exactly what they will be receiving in return. Consent can also be in the form of an existing relationship with the receiver i.e., they are already a customer.
Identity – Marketing emails must identify who is sending the emails and their contact information.
Unsubscribe – Each email must include an Unsubscribe option so that consent can be retracted at any time.
Learn more: http://www.acma.gov.au/Industry/Marketers/Anti-Spam
Step 4: Offer Value
The secret behind any email campaign that wants to grow and be effective to offer subscribers VALUE in what they receive. Value can come in multitude of forms. You can reply with a free eBook, a newsletter filled with tricks and tips or keep them up to date with the latest industry news. If you are advertising products or services, butter up the receiving party with a discount voucher for their next purchase.
Everyone loves getting something for free and your subscribers are more likely to stick around.
Remember, what may work for one business may not necessarily work for yours. As with any marketing, try out all your ideas but be sure to MEASURE the response. Don't spend hours of your precious small business time barking up the wrong tree only to find out that you aren't getting a decent return from your efforts.
Make a note of what works and what doesn't, fine-tuning along the way. This approach will lead to an effective email strategy that will grow your business without eating away at your marketing budget or your valuable time.