Four Steps to a Successful Email Marketing Strategy
In the world of marketing, small businesses are all abuzz about social media.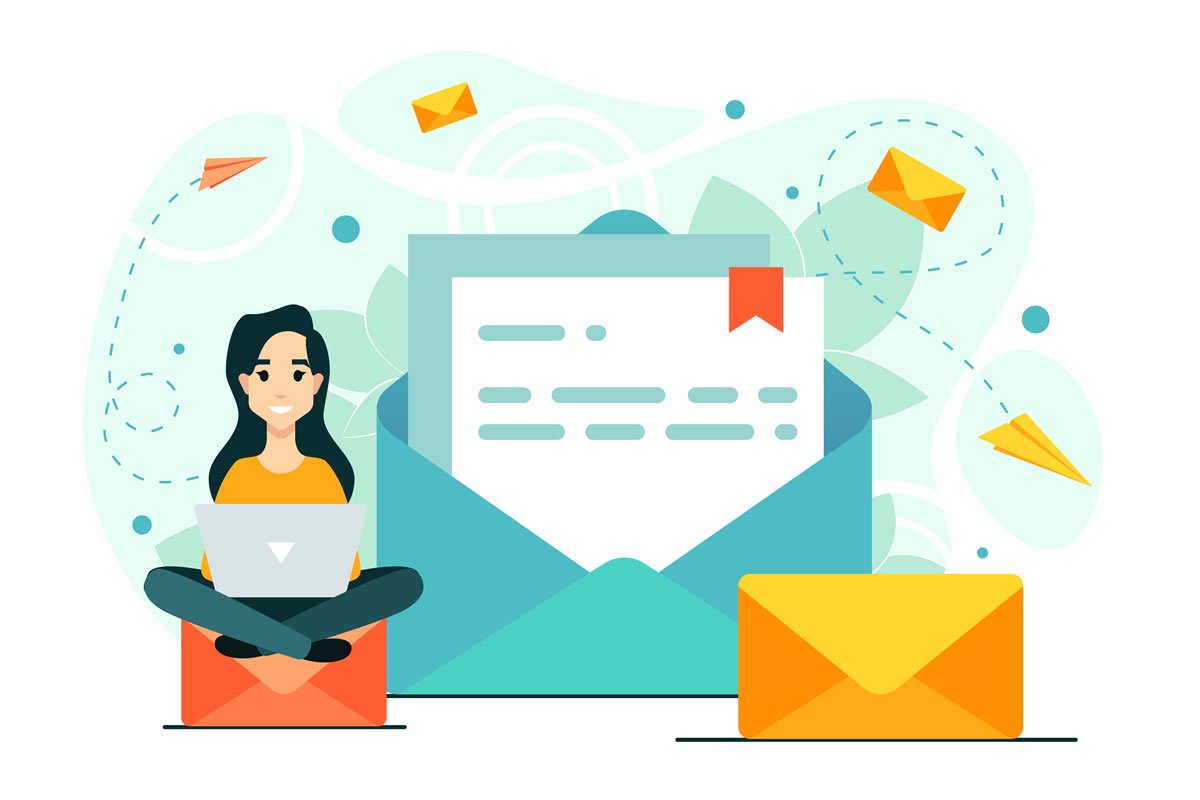 Facebook, Instagram, TikTok, LinkedIn and Snapchat are used daily by millions around the country. But did you know that good old email marketing can be still a powerhouse when it comes to engaging with your customers?
Just take a look at your Inbox – how many marketing emails did you receive this morning? Some might call them annoying, but the truth is, email can still be a fantastic way to connect with your audience. However, like anything else, there's a right way and a wrong way to do it. So, here are our four top tips to help you create an effective (and legal*) email marketing strategy for your business:
Grow Your Database
Before diving into any email marketing campaign, you'll need a list of legitimate* email addresses. If you have a website, this is pretty easy to do. You can use tactics like pop-up windows or a newsletter subscription box on your homepage. Some tools like MailChimp even offer plugins that seamlessly integrate with your website and take care of collecting and managing email addresses for your campaigns. Whichever method you choose, always be transparent about why you're collecting these addresses and what your subscribers can expect in return (check out the value point below).
Remember the Mobile Users
With the unstoppable rise of smartphones, more and more people are checking their emails on mobile devices. In fact, depending on your industry, up to 75% of email opens* may be on mobile. To cater to this audience, make sure your emails are mobile-friendly – easy to read on small screens, light on data usage, and concise in their content.
Be Aware of the SPAM Act 2003
To keep your email marketing on the right side of the law, you must ensure that your emails comply with three main points: Consent, Identity, and Unsubscribe.
Consent: Your subscribers must know exactly what they're signing up for when they subscribe. Consent can also be based on an existing relationship with the subscriber, such as being a customer.
Identity: Your marketing emails must clearly state who's sending them and provide contact information.
Unsubscribe: Every email you send should include an Unsubscribe option so that subscribers can opt out at any time.
Learn more: ACMA Anti-Spam Guidelines
Offer Value
The secret sauce for any successful email campaign is providing VALUE to your subscribers. Value can take many forms – a free eBook, a newsletter filled with tips and tricks, or staying up-to-date with the latest industry news. If you're promoting products or services, sweeten the deal with a discount voucher for their next purchase. Everyone loves getting something for free, and your subscribers are more likely to stick around.
Remember, what works for one business might not work for yours. So, experiment with your ideas and, most importantly, measure the response. Don't waste your precious time barking up the wrong tree. Instead, take note of what works and what doesn't, and fine-tune your approach along the way. This way, you'll develop an effective email strategy that helps your business grow without breaking the bank or eating up your valuable time.