Five steps to help your website conquer Google
There are literally hundreds of search engines on the internet. However, millions of users each day insist on using just one of them – Google – the "Big Kahuna" of web search with over one trillion indexed pages (according to their official blog).
There's a fair chance that your site has been indexed already, somewhere in there. But are you getting noticed? Are you in the first few search returns when your potential customers come looking for you? Are you at least on page one of the search results?
You need to get your site recognised by Google, not just indexed. Read on for some helpful hints to give your site a boost in the rankings.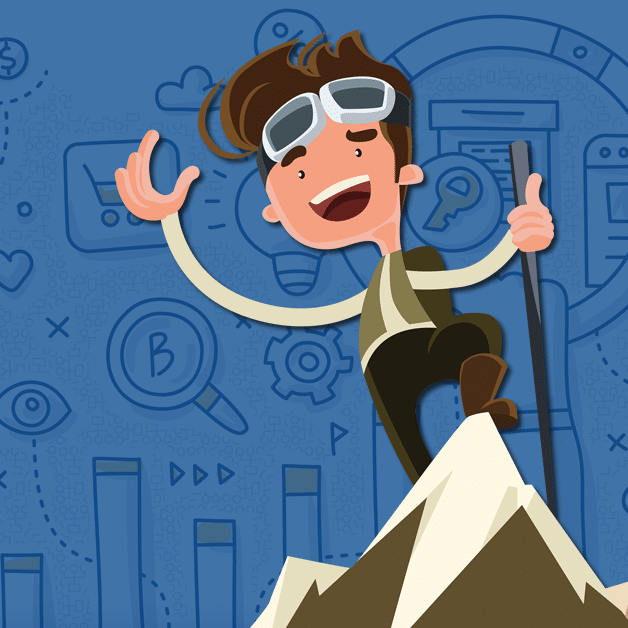 Step One – Be unique
Right from start of your business, ensure that you stand out from the crowd. Selecting a name for your business is difficult however avoid using a name that clashes with other businesses or popular phrases. For example, a jeweller probably shouldn't call himself "The Lord of the Rings" (copyright issues aside). Try typing that phrase into Google and see what happens. His site would never be found. Of course, searching isn't just done by business name but you do need consider this factor as one method of search used by your clients.
Step Two – Use Keywords
When writing the copy for your site (the words that appear on screen), be sure to sprinkle some key words throughout the text. Keywords are the words that people type into a search engine. When looking for a restaurant in Innisfail, I might type "Eating Out in Innisfail". Or if I am after a mechanic in Tully, I could type "Car Maintainence, Tully". Sit down with friends / colleagues and brainstorm the type of searches your potential clients might make and add these into the copy for your site.
Step Three – Get Linked
Google loves your site more when it is well connected. The more sites that link to you, the more important your site becomes to Google. Ask your suppliers, friends and business partners for reciprocal links on their sites and you can provide them with a link on yours.
If a very important site links to you, you actually inherit some of that importance according to Google. Example – if you are a small motel, try to get links on the major travel websites. Not only will you gain exposure but your Google ranking will receive a boost as well.
Step Four – Don't upset Google
Google can get cranky if you try to cheat the system. Even if you are using the above steps, you still need to be careful not to upset the "Gods of Search".
Keywords need to be mixed with your content. Some sites have pages purely dedicated to keywords that have been hidden by making the font the same colour as the background – viola, invisible keywords. Not good according to Google.
In addition, add links to your site in a natural way. If Google notices a huge spike in the number of links to your site, once again, it can get cranky. You may not get blacklisted for these infringements, but do you really want to risk it?
Step Five – Get in the experts (SEO)
If the above steps have been done and you still languishing somewhere off the first page of search results, call in the Big Guns. Search Engine Optimisation has evolved into an entirely separate entity to web design. SEO experts know how to tweak every part of your site to gain ranking within Google. They also monitor your site over a period of time, checking search terms and changing content to ensure that you get a better result.
By taking note of the five steps here, your site is on its way to an improved ranking in search engines. Just remember that Google does change its search algorithm from time to time therefore you will need to check back and tweak your site continuously to ensure that you keep appearing on page one.