Five online actions that can help your local business in 2022.
The coronavirus pandemic continues to affect Australian small businesses in a multitude of ways.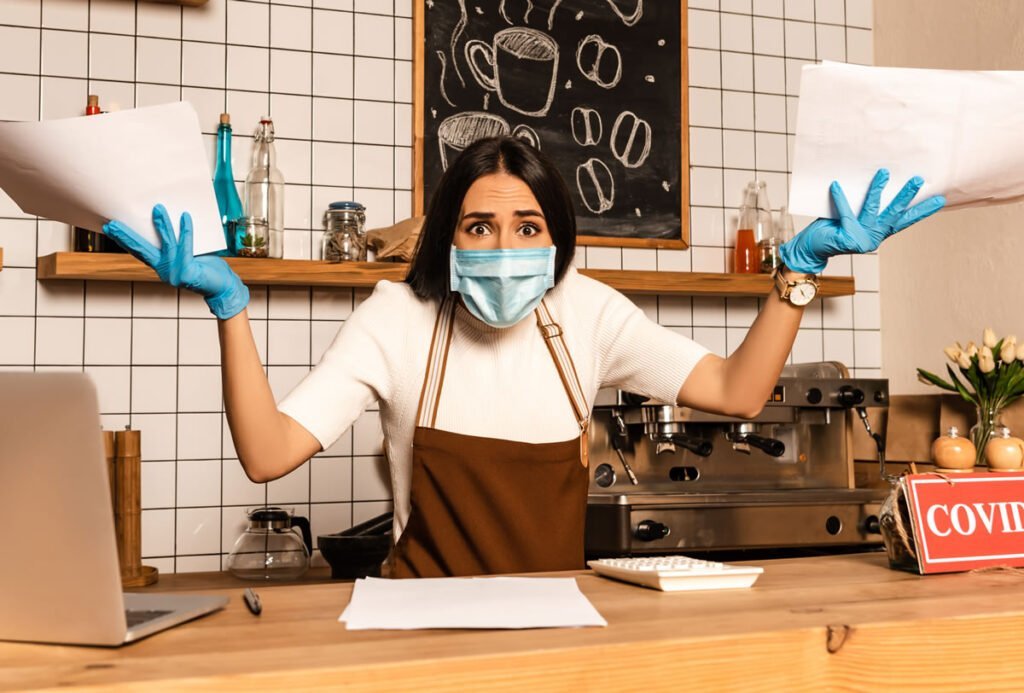 From a loss of physical traffic into stores right through to numerous people working from home, the situation is changing almost daily during the COVID-19 outbreak and businesses are adapting to survive.
Below is an action plan of five things your business can do online to improve your chances of riding out this "once in a lifetime" pandemic.
1. Get on social media.
You should already have a social media account for your business and if you haven't, you'd better set one up! Your customers are all on social media and you need to get two pieces of important information out to them now.
Firstly, you need to let your customers know that you are still operating and secondly, let them HOW you are operating. Have your hours changed? Are you delivering? Are you switching to online trading only? What measures are being taken in your business to mediate the current situation with COVID-19?
Put simply, you need to keep your customers informed about what your business is doing for the next few months.
2. Develop a Social Media Strategy.
A one-off post on your Facebook page is not going to solve anything. With the government guidelines for handling the COVID-19 crisis changing on an almost daily basis, you need to develop a brief strategy to ensure that you are continually visible online. This doesn't need to be a long-winded document – it could as simple as a weekly calendar:
Monday: Facebook – This week at our business. Tuesday: Instagram – Pic of the team in action. Wednesday: Facebook – Customer of the Week. Thursday: LinkedIn – "Business to Business" offerings. Friday: Facebook – Throwback Friday or Friday Funny
Posting regularly keeps your local customers in the loop and gives them a regular visual reminder that you are still open for business.
3. Use your existing website to make online sales.
With social distancing being recommended by all levels of government, businesses can swiftly adapt their sites to start taking online orders and it doesn't need to involve a full-blown eCommerce store. A simple online ordering form with your direct deposit information could be set up very quickly to make sales.
Of course, a full online store, with traffic directed from your social media streams, would be the perfect way to do business going ahead as online ordering has skyrocketed over the past two years. Your customers could simply select their products, pay for them online and have them shipped directly their door – without any physical contact at all.
4. Update Google my Business.
Check the information displayed by your Google My Business account is current and correct. This information is displayed in search results as people look for you and contains important details such as physical address, phone numbers, website address and opening hours.
Confirming that this information is correct could mean the difference between making a sale or a missed opportunity as more people search online for products and services.
5. Join local Networks and Groups
If you haven't already, log onto Facebook and seek out your local community online. This might include groups such as local business directories, "buy, swap and sell" groups, your regional council and even the local Chamber of Commerce. Join these groups where relevant and share your business information.
Once you have joined a group – encourage others to start sharing each other's posts wherever you can. The amount of coverage your business can get through sharing through sharing posts will surprise you.
Conclusion
Despite the gloomy outlook that Covid-19 projects for some businesses in Australia, it does not have to be the end of YOUR business. Your business might need to evolve and embrace a different way of doing business, but if we all work together as a local community, we can help one another ride out the storm and emerge intact on the other side.
That's the true meaning of being a local in a small regional town – we help each other out in times of need.