Five key signs that your business site needs a MAKEOVER!
The internet has evolved in leaps and bounds over the past ten years and there is no sign of slowing down any time soon.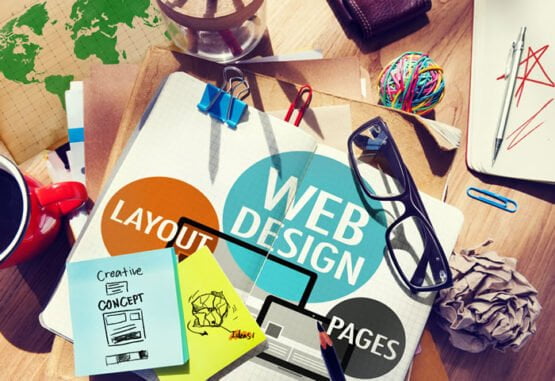 Social Media, online technology, nbn speeds, and ecommerce shopping among other advances have changed the way people live day-to-day. A commercial website that doesn't keep up with these changes is in danger of driving away potential customers by conveying the image of an out-of-date business brand that fails to innovate.
So, the question needs to be asked – when was the last time you gave your website a full makeover?
There are some blatantly obvious signs that your site needs some form of makeover and others that are a little more subtle. Here are five of the most important signs that your site needs some serious makeover love:
1. Your site looks and feels like a vintage website from the late ninety's
If your site is over five years old, it is time for an update. You may be still using your original website, or one created with integrated Flash content (which is no longer supported by browsers) or even worse, a site designed by an employee using Microsoft Word – yes, that Microsoft Word! (I have actually seen this).
Regardless of how old your site is, what's on it or how it was created, if it doesn't feel like it belongs alongside the current crop of sites from your competitors, you need an upgrade.
2. The site is not mobile responsive
Everyone knows that mobile internet access has dramatically increased over the past few years but how's this for a statistic: According to online magazine Fast Company, 25% of smartphone owners ages 18–44 say they "can't recall the last time their smartphone wasn't right next to them."
Wow.
Let's put it simply – if your site doesn't respond or convert for mobile usage, you are missing a huge chunk of action. Get a mobile responsive site today!
http://www.business2community.com/mobile-apps/21-vital-mobile-marketing-facts-statistics-2014-0850425#b8OxdTHcMI12frWx.99
3. Your Social Media feeds are not integrated
Having a Social Media presence is no longer optional for small business. If you want to engage and interact with your clients, you must be on Facebook, Instagram or LinkedIn. On top of this, any post, update, or tweet that you make should be linked through onto your website.
This will serve two purposes: – one, you can create an feed-in audience for your site every time you update your social media and two, you can gather more followers using on-page links. If your site can't do this, once again, you are missing out!
4. Your content is past its used-by date
One of my pet peeves is visiting a website with blog posts that have an old date on them. Of course, you can cheat and not use a date at all however you are kidding yourself if you think that a potential client with a keen eye won't notice – Google certainly will. The same applies with your page-to-page content. Make sure your information is always up-to-date and if you can't commit to a Blog post at least every month (more is better), then maybe you should give that task to someone else on your team.
5. You are receiving little new business referral from your site
How do your customers first get in touch? Do they find you in a phone directory, a newspaper or radio advertisement – or via your website? Conduct a quick survey with customers as they make a purchase – we've all seen the instant competition ploy at small business counters. Fill in a survey form (a couple of questions at most) and pop it in the box to win a prize.
Look at and compile the results. If your website is not delivering the customers in a manner that you would expect, then maybe it's time for the big makeover. Something is not connecting with site visitors and must be fixed to ensure a healthy inflow of prospects to your business.
If any of the points above apply to your site, contact the team at Tropical Coast Web Design today and we'll take an in-depth look at your old site to determine what needs to be done and provide you with a free detailed report.