Five Internet Strategies that could save your Small Business
Let's be clear from the very beginning – using the internet for small business is NOT the guaranteed golden bullet solution to all your problems.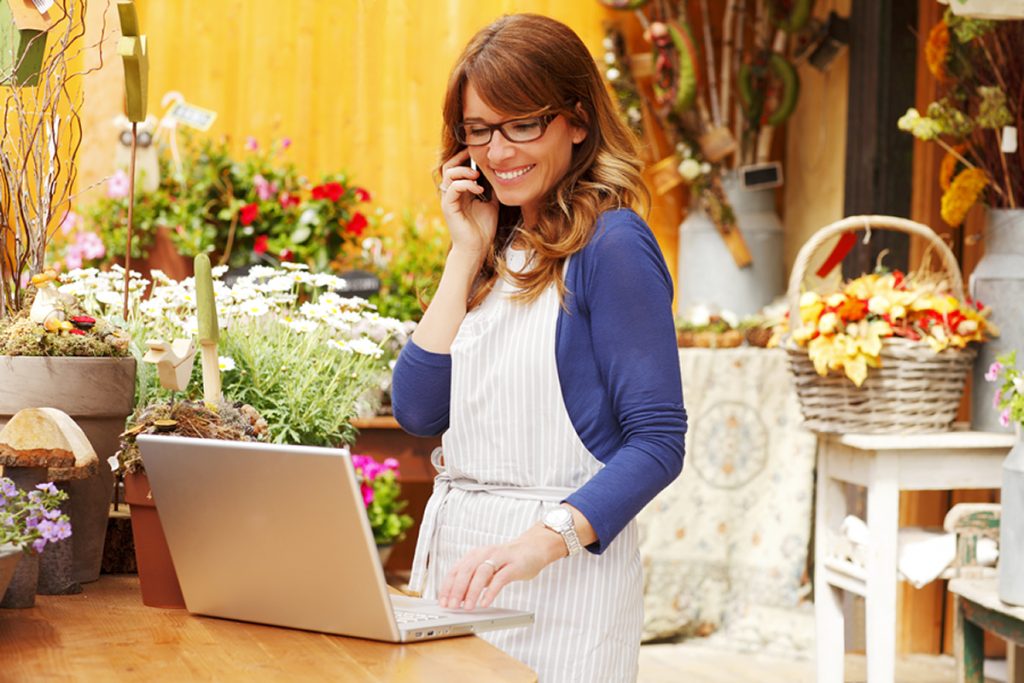 The addition of an online presence will not automatically turn your fortunes around. Running your own website, engaging customers on social media and selling products online takes effort and hard-work – as will all the strategies outlined in this post.
The internet definitely offers you more avenues to market your business than ever before. You can generate followers and advocates that will purchase from (and market) your business 24/7, sometimes without any one-on-one interaction from you.
Below, there are five online strategies outlined that your business can employ to help raise awareness of your business and its offerings and, most importantly, boost that bottom line.
#1. Boost your Facebook Posts
Ever seen the big BOOST button on your Facebook page?
This is the button you will see next to any posts you have made. With the power of a BOOST (and a minimum spend of $7/day), you can actually display your posts in the Facebook feeds of a very specific audience. These people are the prime candidates to which you want to market your products and services.
For example, our local dance shop is selling Fascinators for the upcoming races in town. With Facebook BOOST advertising, they can target:
Women, who like Fashion, and live within 50 km of the town, in the 18-50 age group
With targeted boosts, you get your message sent out exactly where you want it to go – much better than casting a broad net and hoping you catch something.
#2. Build an eCommerce Store
Coupled with the low overheads associated in running an online store alongside your "bricks and mortar" business, there are two major advantages for building your own online store
Firstly, an eCommerce store can sell your products and services 24/7– your customers don't have to wait for the doors to open or for you to even be available. A good online store is set up to run automatically with payment options and shipping processes integrated.
Secondly – your online store is capable of selling anywhere in the world. Your customer base is dramatically widened beyond the immediate geography of your shopfront. If someone on the other side of Australia (or the world) wants to buy your goods, they can access your online store and make the purchase whenever they want.
#3. Provide 24/7 Customer Service
Good customer service can be time intensive, and sometimes very repetitive with no immediate remuneration for your time.
With a website, you can off-set some of the repetitive parts of your customer service through the use of frequently asked questions (FAQs), video tutorials and downloadable help sheets (Bunnings are the masters of this) to name just a few.
Setting up your website's customer service area properly would be time well spent as the support you provide online can save you hours either on the phone or answering emails.
#4. Plan and maintain a Content Marketing strategy
Content marketing is a must have on any small business website. To clarify, Content marketing is a strategic approach focused on creating and producing valuable, relevant, and consistent content that attracts and retains your target audience. It is also a key element of the Google search algorithm, helping to determine your website's placement in search results.
How do you create an effective Content Management Strategy?
Decide on your content mediums according to your strengths and your target audience (Blog, videos, podcasts, newsletters….)
Generate a plan in calendar format which includes the dates, topics and mediums for the creation of your content. This includes social media updates and blog posts.
Stick to the plan – consistency is the key to success!
Monitor your traffic to gauge the success of each item. This will give you valuable information in relation to what is working and what isn't.
#5. Give Email Marketing a try
If you are thinking of employing an email marketing approach to broadcast your small business, you can't look past MailChimp. It has almost everything built-in to help you create great looking emails, distribute them and, most importantly, keep you within the law regarding SPAM.
Note: You cannot send emails from a business in Australia to anyone you like. You must have the recipient's permission or an existing customer relationship with that person. For more information, take a look at the Spam Act 2003.
Using MailChimp (and common sense), you can create an email campaign that drives business to your website and your physical store:
Use a pop-up plugin on your website to acquire email addresses from your site visitors. Some of these can be set up to send collected addresses directly to MailChimp.
Create list of your existing customer's emails. Excel is a good way to do this as you can import spreadsheets to MailChimp.
Using one of the many templates, create your first email newsletter. Re-purpose some of the content that you have created for your site – blog entries are perfect for this!
MailChimp has a built-in unsubscribe option. Recipients of the email simply have click Unsubscribe in the footer of the email and MailChimp will automatically remove them from the list, satisfying another condition of the Spam Act.
Conclusion
The real secret to a successful and productive online presence for your small business is summed in one word – consistency. Your website cannot be a stagnant brochure for your business, it needs to be dynamic, helpful and must reinforce your position as an expert in your field with quality service and/or products. Make an effort to set aside 15 minutes a day and develop each of the strategies into a workable system for you – the rewards for your business will become clear in no time at all.
Feeling a little overwhelmed? If your business needs help developing any of the strategies above, please get in touch with Tropical Coast Web Design – we love to help small business!