Boost your website by checking these five statistics.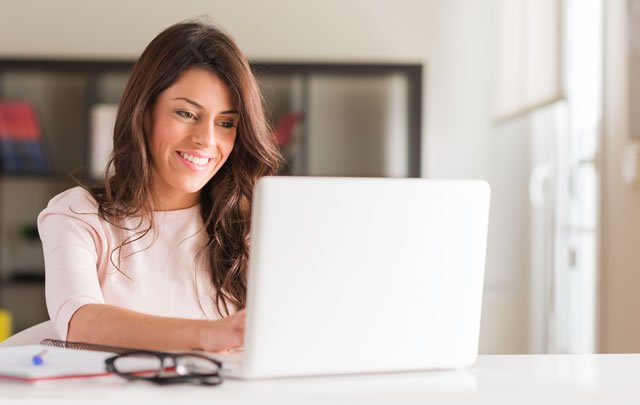 Web statistics are often the forgotten element in a business website, yet they are key to whether the site succeeds or fail.
By paying attention to the smallest of details, you will be able to adjust the operation of your site to ensure that you have the best chance of converting visitors into customers. I
In short, monitoring your site's statistics could make the world of difference when it comes to the key question – is your website working for you?
Here's five key statistics that you need to monitor on a regular basis:
Site Traffic
This metric counts the total number of visitors to your site and it's a fantastic way to quickly gauge the growth or decline of visitor numbers. You can also measure any increase during specific promotions i.e., a sales campaign on Facebook.
It's important to note there are two type of site traffic measured – unique and repeat visitors. Unique visitors are those coming to your site for the first time and repeat visitors are coming more than once. Both are important to determine if you are receiving new visitors and whether your content is worth come back again in the future.
Traffic Source
This data helps to define where the traffic above comes from. There are generally four sources:
Organic: From search engines such as Google and Bing.
Referral: Directly from other websites (also known as inbound links).
Direct: Visitors physically typing in the site's address.
Social: From social media platforms (Facebook, Instagram, etc).
Look to use a variety of traffic sources in your statistics and never rely on one platform only. If, for example, your social media crashes and it is your main source, traffic to your site could be severely impacted.
Bounce Rate
The Bounce Rate (BR) of your website determines how many people leave immediately after arriving. A high BR is not good – it indicates that something is wrong with your content or offerings. Unfortunately, it won't pinpoint exactly what the problem is, but improvements are needed.
Tip: If your site has a high BR, ask friends and colleagues to "test" the site from the mindset of a visitor – they may see something that you, as the owner, can't.
Top Pages
This metric allows the site owner to determine which pages are most popular with visitors. The data usually includes how many "hits" the page has had and how long visitors spent perusing the content.
By looking at the popularity of a page, information can be ascertained about the type of content your visitors are looking for and this in turn, can influence the content of other less popular pages.  
Conversion Rate
The most important data in site statistics, the conversion rate determines whether your site is actually doing its job – converting visitors to customers.
The data is determined by looking at the number of unique visitors to a site and dividing that by how many of those visitors take some form of action on the site. This action could be several things:
The sale of a product.
Subscription to a newsletter.
Completion of an enquiry form.
A share of your content on social media.
So…. how do I measure these statistics?
Obviously, the "big brother" of website statistics is Google Analytics, the basic version of which is free. Being linked to the world's most popular search is a huge advantage, but Google Analytics has so many tools that it can be a little daunting to first time site owners.
Another alternative, if you have a WordPress site, is Wp Statistics from Verona Labs. This plugin will give you many of the metrics listed above and is hosted locally so no sharing with Google – some of your site visitors may appreciate this
Whatever system you use, website statistics are vitally important for site owners to ensure that the money in a website is put to effective use and acts as a boost to your business' bottom line.